Google Assistant wants to be your Valentine, just ask
2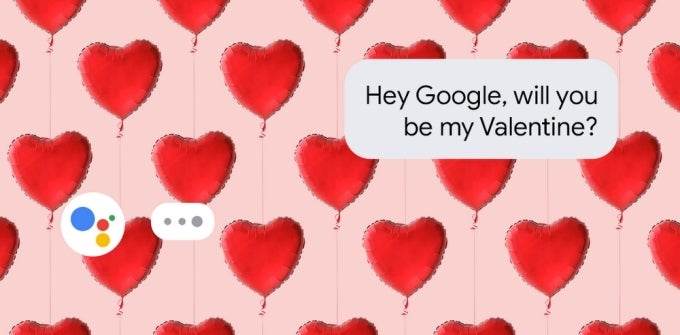 Whether you have a special someone to celebrate Valentine's Day with or not, you can always count on your favorite assistant to be yours.
Here is how to start off getting started with Google Assistant. Now, don't be afraid, your Google Assistant does not already have a Valentine. So you could start by saying: 'Hey Google... I'm single'.
Now that your Assistant knows a little more, try: Hey Google, will you be my Valentine? Don't be discouraged if at first you don't succeed. My Assistant, for example, told me our relationship wouldn't go anywhere. Just be persistent, and you may get a better response.
Once your Google Assistant has declared their undying love for you, we have to keep the conversation going. Maybe something like: 'tell me a love story' or 'serenade me'.
Et voila!
You now have your special someone for Valentine's day.
And of course, if today really just isn't your cup of tea... 'Hey Google, I hate Valentine's Day'.