Google Assistant might come to Nexus 5X and Nexus 6P with next "major" update
9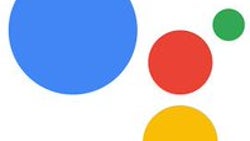 One of the best digital assistants in the smartphone industry,
Google Assistant
is likely to make its official debut on other Nexus devices. Exclusively available on the Pixel and Pixel XL phones, Google has been quite vague as to when the digital assistant will be added to more devices.
It appears that at least two of Nexus devices will be getting the Google Assistant in the not so distant future: the
Nexus 5X
and
Nexus 6P
. According to sources familiar with Google's plans, Google Assistant will arrive on these two smartphones with the next "major" update.
Moreover, Google's Android TV director, Sascha Prüter confirmed that the
Nexus Player
will receive will receive the new feature as well. As to when exactly Google Assistant will arrive on all these devices, we're still in the dark. Although word is that it will arrive with the next "major" update, "major" could mean
Android 7.1.2
or even Android 8 (or Android O).
All in all, those Nexus owners who can't wait for Google to bring its Assistant to their devices can install it through unofficial means whenever they want, though that will require a little bit of tinkering with their phones' software.
Recommended Stories