Google announces that it will begin charging Android manufacturers for its apps
28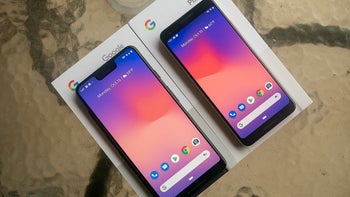 Google Pixel 3 and Pixel 3 XL
Back in July, the European Commission ordered Google to stop illegally tying the Play Store,
Chrome
, and other apps to the Android operating system. In addition, Google was fined a huge
$5 billion for antitrust violations
. In light of this, the search giant has today announced a series of changes.
For the first time in its history,
Google
will no longer force manufacturers to sign agreements related to pre-installing almost all Google apps. However, it will begin charging a license fee to those manufacturers within the European Economic Area that wish to do so. Fortunately, these companies won't need to license all of them. Instead, they can license the Play Store, Chrome and search, and other mobile apps separately.

When it comes to the Android operating system itself, Google has confirmed that it will remain open and free to everyone. This means that companies will still be able to create their own versions. In fact, these companies will now also be allowed to license Google's apps too, something that was previously not possible.

Presently, it's unclear if every Android smartphone sold within Europe will require a license fee, or if the move will only apply to European companies. Regardless, the extra cost involved in creating these devices could ultimately push prices up slightly although, at this point in time, the new fee being charge remains unclear. In any case, Google is appealing the verdict of July's hearing, so this move could simply be temporary. But for now, these new rules will go into effect on Monday, October 29.