Good sales of HTC One lead to a second month of sequential growth for HTC
99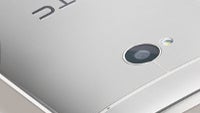 HTC hit the bottom low this February
with revenues dropping and that's when it announced the
HTC One
, its 2013 flagship. The HTC One still faces an uphill battle against heavyweights like the
Samsung Galaxy S4
, but initial sales are good and in March HTC rebounded, and now in April HTC grows sales once again by a healthy 26%.
The Taiwanese phone maker recorded sales of NT$19 billion (around $642 million) in April which is still way down compared to the NT$30 billion the company had in April of 2012. But those yearly comparisons aren't really very indicative given the company's troubled state. What matters right now for HTC is to make maximum use of the momentum with the One.
Those two months of continuous growth have analysts hopeful the company can start a comeback.
There are a lot of hurdles in the way but HTC's own target of NT$70 billion for the second quarter of the year now seems realistic.
source:
Unwired View