The Apple Card credit line approvals are not 'sexist,' retorts Goldman Sachs
5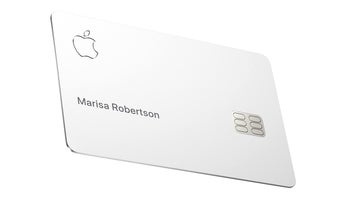 Hey, whaddaya know, Apple's credit card approval process can also be deemed sexist and misogynistic! In a trial-by-Twitter push since Thursday, 'family man' and Ruby on Rails creator David Heinemeier Hansson
railed
against the fact that he got 20 times the credit limit on the Apple Card that his wife got, even though they share the same assets.
Some folks also chimed in, saying that their wives had higher credit scores, and still got approved for, say, a third of the limit that the husbands got.
Since the credit card approval process is managed by Goldman Sachs, the resulting viral tweet brouhaha that somehow got Apple's co-founder Steve Wozniak involved with the "I got 10x the credit limit" contribution as well, was taken to the attention of a Wall Street regulator.
Long story short, the New York State Department of Financial Services now
asks
anyone who may have felt slighted to email them for the investigation, and Goldman Sachs was forced to enter explanation mode with the following:
Apple itself has been
listing
something in the same vein on its Card support pages since the
titanium
contraption's inception in the summer:
Goldman Sachs1 uses your credit score, your credit report, and the income you report on your application when reviewing your Apple Card application. This article highlights a number of factors that Goldman Sachs uses, in combination, to make credit decisions but doesn't include all of the details, factors, scores or other information used to make those decisions.
If your application was declined, learn what you can do to try and improve your next application.
In short, nothing out of the ordinary for an individual credit card approval process, which, of course, doesn't mean that there isn't a problem and an inherent bias against women applicants in the algorithms.
Needless to say, Mr Hansson's wife credit line got jacked up immediately after the thread went viral, and it remains to be seen if Goldman Sachs, whose partnership on the Apple Card is its first foray into consumer financing, will amend its algorithm as well.