Going over your data cap? Paying overages or getting throttled? Facebook could be to blame
18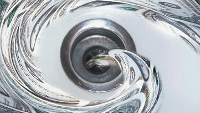 If you're very careful about the amount of data you use on your mobile device each month, you might be wondering why lately you've been paying for going over your data cap, or have found your data speed throttled. It might not even be your fault. Scroll past the Facebook News Feed, and by default, videos will start playing. That starts the meter running, and before you know it, you've exceeded your monthly data allowance.
Recently, it was discovered that the Ice Bucket Challenge, designed to raise money to help fight ALS, has led to a ton of videos uploaded to Facebook. Many who were videod while getting drenched with ice cold water (as per the "rules" of the challenge), decided to upload the clips to Facebook.
But there is a solution. You can change the settings on your device to disable Auto-Play. Or, you can set your device to play these videos only when you have a Wi-Fi connection. On iOS? Go to
Settings
>
Facebook
>
Settings
>
Auto-play
> set to "
Wi-Fi only
" or "
Off
". If you're using an Android device, go to
Settings
>
App Settings
>
General Settings
> set
Auto-play
to "
Wi-Fi only
" or "
Off
".
Change your settings now, and you might be surprised how much data you'll save. After all, no one likes to get throttled.
source:
Forbes