Gmail hits 1 billion monthly active users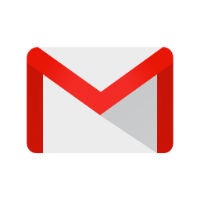 During the Q4 earnings call for Alphabet today, Google announced that Gmail had hit a pretty big milestone. According to Google, the email service now has 1 billion monthly active users, which is quite an impressive number. Unfortunately, Google didn't announce numbers for related products like Hangouts.
Gmail has been growing at a steady clip. Google had announced back in May that Gmail was up to 900 million monthly active users. That announcement came along with the impressive Inbox app leaving behind its invite system and being made available to everyone. Of course, Gmail isn't Google's first billion-user service, it is actually the seventh, joining the ranks of Search, Chrome, Android, Google Play, Maps, and YouTube.
Another interesting stat about Gmail that Google provided was about smart replies, which are the automatic suggestions for quick responses to emails based on machine analysis of the text in the message you received. According to Google, Gmail's automatically-generated suggested responses account for 10 percent of all the replies made in its mobile app.
Have any of you out there used quick replies? What was your experience like?