Gmail for Android updated, conversation view, unified inbox, and more
8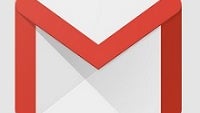 Google has been doling out the updates across its most highly visible apps for Android, and the Gmail app is the latest to see some broad enhancements.
Central to the latest update is the ability to unify emails from multiple accounts into one view. The "All Inboxes" view will integrate accounts from any and all different services into a single page, making it much easier to read and respond to messages without having to switch between accounts.
Since the Gmail app is also the email client for other email services, Google has enabled some other Gmail-style features, like Conservation View. The threaded conversation is handy feature to have on the app, and like the "All Inboxes" view, it will work across different email accounts like Yahoo!, Outlook, or some other IMAP or POP3 email service.
Also along for the ride in the update is an improved auto-complete function when doing keyword searches or typing the name of an intended email recipient. The enhancements do not stop there however, expect animations to be more responsive, enjoy larger attachment previews, and save with a single-tap to Google Drive.
For those now impatiently checking Google Play for the update, Google has not stated when the new features will actually land in the store. With its announcement today however, it cannot be too long of a wait. No word on whether any of these features will make it to the Gmail app for iOS at this time.
sources:
Gmail Blog
via
Android Authority