Gmail for Android update now available to all, Hangouts update slowly rolling out
5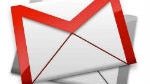 Last week, Google announced an update coming to Gmail, and just a couple days ago the
APK for the update leaked
, so you could download and install it manually if you really wanted. Well, if you were patient, today is your day, because the Gmail update has now gone live for everyone. Additionally, an update for Google+ Hangouts has hit the Play Store.
As we have covered before, the update for Gmail brings the new Inbox with automatic sorting of messages into certain categories: Primary, Social, Promotions, Updates, and Forums. The update also adds profile images so you can more easily see who a certain message is from.
The Google+ Hangouts update is a more minor update which just fixes audio issues during video calls on some Gingerbread devices, improves performance, and fixes an issue where you might have received duplicate notifications. Unfortunately, like the Gmail app, the Google+ Hangouts update isn't being made available to everyone right away. The rollout is starting today, no word on how long it will take to make the rounds.