Global launch for the BlackBerry Bold 9900 is being pushed later to September?
4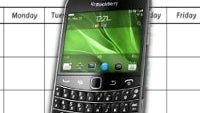 Officially unveiled to the world early last month
, the
BlackBerry Bold 9900
is surely expected to make some waves for RIM since it combines a tried and true form factor with touchscreen functionality, but now it appears that we'll all need to wait even further to purchase one.
Initially, it was revealed that the smartphone would be available through a variety of carriers around the world sometime this "
summer
," however, the case may no longer be that particular way. Instead, reports are seeping in hinting that the handset is going to be missing that target date and will launch in
September
. Come to think of it, that's approximately a window of 4 months separating an official announcement and the actual release.
Taking into account that we haven't seen any relatively new RIM smartphones of late, this latest unraveling places more strain on RIM's competitiveness in the market. Summer is indeed going to be scorching, as the competition from all sides are sure to present us some worthy alternatives, that may lessen RIM's prestige.
source:
BGR
Recommended Stories