Gionee aims at the 'world's slimmest phone' crown once again
15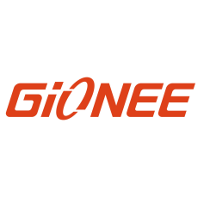 Gionee, the creator of the awesome Elife S5.5 -- the world's current record-holder for the slimmest smartphone at 5.5 mm -- is now teasing a successor to its anorexic device.
The image in question walks us down memory lane, with several notably-thin devices from the past, such as the 11.9 mm Motorola Moto V8 from 2007, the 9.3 mm iPhone 4 from 3 years later, down to the aforementioned, 5.5 mm Gionee Elife S5.5. The exact thickness of the teased device's profile isn't disclosed, though word on the street is that the ambitious company will be targeting the 5 mm barrier, which is pretty amazing, at least from an engineering point of view.
Obviously, as some of you have come to know, extreme thinness doesn't come free. For example, you can't fit a very large battery in them, though Gionee did fine in our book with the S5.5, which sports a 2300 mAh juicer -- as much as the Google Nexus 5. Another important consideration has to do with ergonomics -- as thin a device will easily feel awkward in the hand, possibly compromising handling and increasing the risk of accidental drops. Indeed, while thin devices are somewhat trendy right now, we're curious to see where the community will draw the line. Perhaps will know the answer to that question sooner rather than later.