Gingerbread coming to 4 HTC devices next quarter
11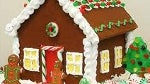 HTC has confirmed that four of the manufacturer's handsets will be receiving Android 2.3 next quarter. The HTC Desire, Desire Z, Desire HD and the Incredible S are all penciled in for an upgrade to the Gingerbread build of Android some time in Q2. No specific date was mentioned.
For owners of the HTC Desire, this will be the second upgrade that they have been through as the handset had previously been upgraded from the Android 2.1 build that came with the phone at launch, to the current Froyo version of the OS now powering the device. The HTC Incredible S was introduced last week and is the only new model coming from HTC that will be powered at launch by Android 2.2.
The Q2 upgrade windows for the four handsets happens to dovetail with HTC's expected release of the recently introduced
Desire S
and
Wildfire S
. Both of those models will be powered by Android 2.3 right out of the box.
source:
Slashgear

HTC has confirmed that these four handsets, the HTC Desire Z, Desire HD, Desire and Incredible S will be receiving Android 2.3 in Q2 (image courtesy of Mobile Crunch)