Giant Windows Phone display taking a trip to Paris
11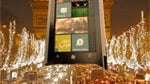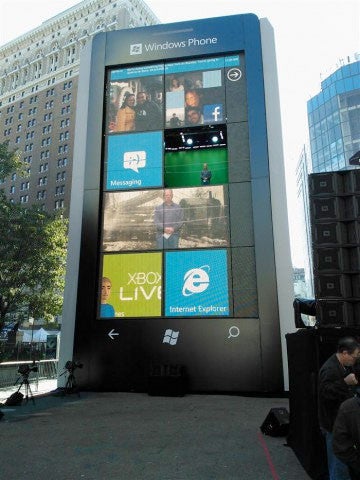 Windows Phone display in New York City
Have you ever lay awake at night and wondered, "What ever happened to the giant Windows Phone that Microsoft erected in New York City?" Rumor has it; the marketing monstrosity is making its way across the pond and heading to Paris.
Smartphune.fr is reporting that the display will be constructed at the intersection of Champs-Elysées and Avenue Dutuit and will be on display from December 9th through the 18th. It is also rumored that there will be a Zune Santa Clause playlist and kids (and adults) can send their Christmas wishes to Santa via email and text message.
When speaking about this coming holiday season, Greg Olivier, the Director of Marketing and Consumer Communications at Microsoft, said, "
In this holiday season, we wanted to allow the public to discover the new features offered by Windows Phone 7.5 in offering an original and creative, with an iconic character.
"
source:
Smartphune.fr
via
WPCentral