Get ready for Apple and Samsung to square off next month in the damages retrial
45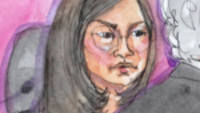 Starting November 12th, the three-ring circus known as Apple v. Samsung returns to the Northern District of California to begin a limited damages retrial. Judge Lucy Koh, who presided over the original festivities, will be at the helm here as well. After all, it was her idea to
vacate $450 million in damages awarded to Apple
. The jury ruled that some Samsung phones had infringed on more than one patent, yet it awarded only one damage amount. This was enough to get Koh to toss some of the award and order this second damages trial
Judge Koh has made some pre-trial rulings that are favorable to Apple. One prevents Samsung from discussing certain patents that faced reexamination. It does make Samsung's challenge here more daunting than usual since the jury will know that these particular models already were identified by the first jury as having infringed on an Apple patent. The new jury's job is to determine damages only. This trial has nothing to do with the next Apple v. Samsung patent trial scheduled for February. And Judge Koh will behind the bench for that battle as well.
The first jury awarded Apple $1.05 billion
which was reduced to $555 million with a flick of Koh's pen. After the damages trial, the amount owed by Samsung to its rival could be back above that billion dollar mark.
For those of you who love to pretend that they are officers of the court, you can read the entire document pertaining to Judge Koh's pretrial orders below.
source:
Scribd
via
FOSSPatents
>