Get a look at the prescription Google Glass
6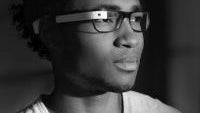 Just yesterday, we heard that Google had started sending out notifications to Google Glass Explorers which would allow them to
swap out
their existing device for an upgraded model that will allow for use with prescription glasses. We've seen pics here and there of the prescription Google Glass, but a couple new images are giving a much better idea of what to expect.
The images were posted by Google employee Brian Matiash, and then the Google+ post and the images were quickly taken down. Of course, this is the internet, and it is very difficult for something posted on the internet to completely disappear. The images are making the rounds haven't been confirmed as real, but it seems likely. It looks like you will be able to slide the right arm of your glasses through Google Glass.
We're assuming that as the new devices start to make their way out to users, we'll be seeing more in-depth images and even some video showing exactly how it all works, and how it works with various frames. It looks like it should work with just about any glasses, but there will always be some exceptions.