Get a Sony Ericsson LiveView Android-based watch for a mere $20
17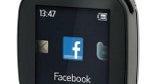 Sure, it may not be the newest companion accessory to your Android powered smartphone, but nevertheless, we can't help being attracted to something that's priced so inexpensively. So what is it that we're talking about? Well, it's none other than the
Dick Tracy-esque Sony Ericsson LiveView Android-based Bluetooth watch
.
If you've been eying something like the
Motorola ACTV
, but can't see yourself forking over some serious dough to purchase one, then the
easy price point
of the Sony Ericsson LiveView will be considerably better on the pockets for you. Specifically, dailysteals.com is selling the companion accessory for a mere
$19.98 with shipping included
in the pricing.
For the price and all, that's not too shabby at all when you take into account the functionality (and maybe cool factor) you get with it being strapped to your hand. Normally, it retails for about $99.99, but for today only, prospective customers have the opportunity of picking one up for $20. Plopping down the moolah to get one, the LiveView features Bluetooth connectivity with your compatible Android 2.0+ smartphone, caller ID, music control playback, live texts, and Facebook updates.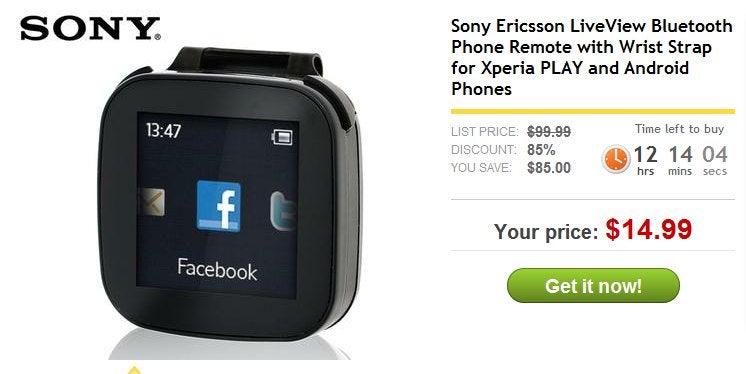 Therefore, if you're looking for one of those nifty watch gadgets to show off to your friends, this might be something you want to consider. Well, don't hesitate on making the purchase because it's set to expire when the clock hits midnight tonight.
source:
DailySteals