Get Grand Theft Auto 3, Vice City, and San Andreas on Android & iOS at a fine and dandy discount
8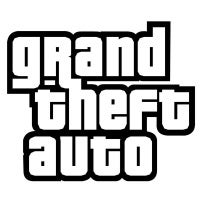 Is there anybody out there who doesn't have the Grand Theft Auto games on their smartphones or tablets? Back in the day, we had to fire up our PlayStations, TVs, or PCs to get to enjoy some graphic, frighteningly-brutal (at the time!) vehicular manslaughter. Today, all it takes is to head to Google Play or the App Store and get GTA 3, Vice City, or San Andreas while they are on sale.
That's right - Rockstar Games is offering all three classic 3D Grand Theft Auto games at really nice discounts. GTA 3 is the oldest game of the bunch. It was originally released in 2001 and plays like an in-your-face street gangster simulator in which the characters you'll meet's personalities more than make up for the deaf, dumb, mute main protagonist. GTA: Vice City came out exactly one year later, and moved the crime action to a pastel colored, synth pop-driven 80's Miami that becomes the backdrop to the best Scarface video game tribute ever. Finally, San Andreas was released in 2004. It has a huge game world even by today's standards, and a wicked storyline that plays like the unreleased sequel to Bad Boys II. It also features a jetpack, which means insta-buy!
GTA 3 and Vice City are up for $2.99, while San Andreas, which is bigger than the two combined, costs $3.99. Getting the three Rockstar classics that defined the open world action game for a measly ten bucks is a lifetime's offer, so if you've been after them for a while, or you're yet to play them, now is the best time ever.
Download GTA 3 ($2.99):
Android
|
iOS
Download GTA - Vice City:
Android
|
iOS
Download GTA - San Andreas:
Android
|
iOS