Get Android One launcher on any Android smartphone
5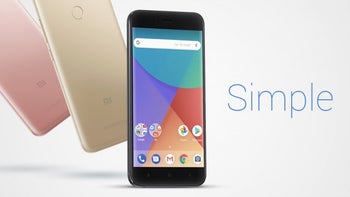 The Android One program is certainly one that draws a fair bit of attention. It's a special partnership between Google and 3rd party manufacturers, which makes it possible to sell midrange phones with vanilla Android on board, at really affordable prices. Google's stamp of approval on them is one factor that makes them alluring, and the other is the fact that the phones are free of any custom manufacturer skinning, UI enhancement, et cetera. Basically, it's your entry-level Pixels of the world, made by other companies.
With the love for the Google Android being so strong among fans, you might be feeling inclined to try out the Android One launcher — it's kind of like the Pixel launcher, but has its own twists to it. However, up until now, that wasn't possible without rooting your phone. And who has time for that, right?
Well, developer AmirZ — also known for making a Pixel Launcher port that didn't require root — has now released his own version of the "rootless" Android One Launcher, pulled from the
Xiaomi Mi A1
. The app will basically make your handset's lock screen, home screen, and app drawer look like an Android One phone would — from the icons to the animations and the way the device behaves — and add the Google Feed.
Unfortunately, the app is, of course, not up on the Play Store. You can download the .apk from a 3rd party source, which we will link below, but do keep in mind that there is always a bit of danger involved when downloading such software from outside of Google's ecosystem.
Also,
important note
, make sure you don't have the Pixel Launcher or Android One Launcher on your phone already, before attempting to install this.
via:
XDA Developers