Get 100GB of OneDrive storage for a year, just use Bing Rewards
7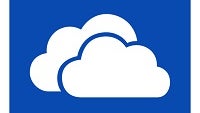 With the rebranding of SkyDrive to OneDrive, Microsoft gave away 100GB of free storage to 100,000 newly registered users. That promotion was completed within minutes it seems and Microsoft really wants you to give OneDrive a try.
Now, new and existing Bing Rewards members can get 100GB of storage for a year for 100 points. Just signing up for Bing Rewards gets you 20% of the way there, and you pick up a point for searching or clicking on certain promotions. Basically, the average user should be able to pick up the rest in less than a week.
After putting up the points to get the storage, Microsoft will email you a redemption code and the one-year of 100GB storage is all yours. You just need to redeem the code by June 30th this year. 100GB of storage normally runs $50 per year which is on par with Google Drive, both of which are half as expensive as iCloud.
So, if you feel that you missed your chance to be part of those first 100,000 (maybe you were 100,001), you can still get 100GB of storage, just use Bing for a week or so and you will be on your way.
source:
Bing Blog