Get $100 rebate on Motorola Moto X, newest DROIDs with Motorola's trade-in offer
10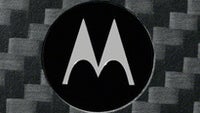 So, you're thinking of getting one of them Motorola Moto X smartphones? Or perhaps a new DROID of some kind? Then read carefully as this is a deal you might not want to miss.
The latest Motorola smartphones can be had for $100 less
as they are now listed on the company's trade-in website. All you need is an old Motorola smartphone that you're willing to part with.
Here is how the deal works: first you go to the Motorola Trade-up web site and make sure that your old Moto smartphone is eligible. The
Motorola Atrix 4G
,
Atrix 2
,
DROID 3
,
Photon 4G
,
Admiral
, and many more Androids are all on the list. Then you buy a new Motorola smartphone of your choice, the hottest of them being the
Motorola Moto X
,
DROID MAXX
,
DROID Ultra
, and
DROID Mini
, of course. Ship your old smartphone along with a proof of purchase for the new handset and you'll get a $100 rebate within a 6- to 8-week period. It may be in the form of a
"Verizon Wireless Gift Card, Motorola Visa Prepaid Card, carrier credit, or other equivalent at Motorola's sole discretion."
To get started, follow the source link below, which will take you straight to the Motorola Trade-up web page. Drop up a line in the comments and let us know which smartphone you'll be getting!