Gesture-based Kinect-like smartphones could be coming in 2012
7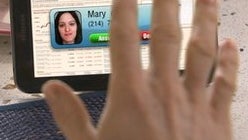 Touch interfaces might not have reached everyone, but the next big thing in user interaction might already be arriving: touchless smartphones and TVs could start appearing in 2012. Of course, there's a couple of ifs - if the small XTR3D company behind the technology gets traction, if it manages to ink a couple of contracts with phone makers and if it gets the needed funding. But the user interaction system XTR3D has developed is pretty unique - it's somewhat
similar to the Kinect
in the way it recognizes your gestures, which you use to control devices.
It's simple as it sounds - you just wave your hand to switch to the next song or radio channel, or for any other programmed action. Just as the picture shows, it seems like a great solution to keep you less distracted when you're driving, plus it's plain cool.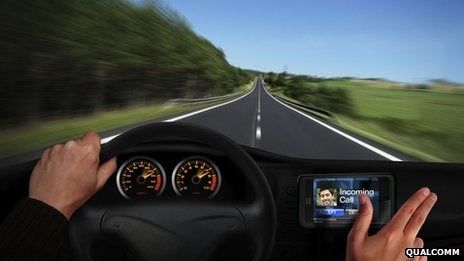 What's even cooler is that the
software
developed by XTR3D doesn't need the sophisticated depth cameras of the Kinect, but instead works with regular 2D snappers, which your smartphone has. But while this sounds good on paper, we're curious to see the accuracy of such an approach - is it really as accurate as the Kinect? Second comes the battery drain of running the camera for a long time, which shouldn't be underestimated either.
Hit the source link below for a video demonstration of the software-only based solution developed by XTR3D, and let us know what you think - could this be the user interaction of the future?