Can't touch this! Georgia's draconian phone-in-car law nets 1000 tickets for 10 days
23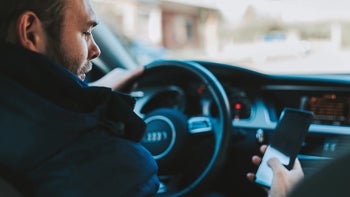 Georgia's draconian hands-free cell phone law came into effect less than two weeks ago, and authorities are already counting the fines revenue. We kid, but Georgia Department of Public Safety has given a thousand formal warnings and 320 citations, 86 of which from the Atlanta Police Department.
It's not hard to fathom why, given that the new law puts a restraining order on your phone while in the car, and forbids holding it in the hand, or even touching it while you are driving. Using it as a GPS unit, though, as well as chatting via a Bluetooth headset or on speaker, are allowed, as is connecting the phone to your car's head unit. As per Robert Hydrick, communications director for the Governor's Office of Highway Safety:
The message to the public now is to understand that, as we go forward, the likelihood of warnings being issued is going to decrease.If you haven't made the switch to hands-free, now's the time. Because the excuse of 'I didn't know about the law' is probably not going to carry a lot of weight moving forward.
For now, the warnings are mostly verbal with rarely a consequence, despite that no grace period was announced for Georgian drivers when the law kicked into effect. Its punishment clauses, however, stipulate $50 fine for the first incident, $100 for a second, and $150 for a third and more conviction, which could quickly add up if you haven't built the obligatory cell-phone-in-car manners in your first seven years of existence.
Recommended Stories