Gboard may be getting an incognito mode in Android O
4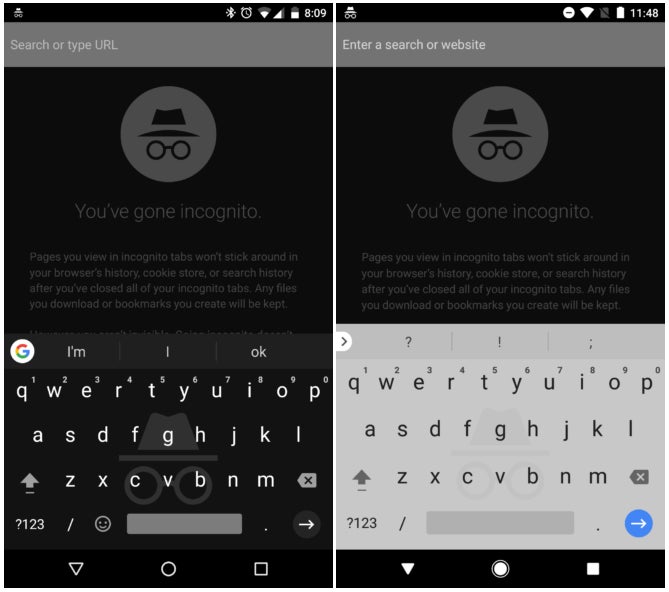 Incognito mode in Gboard in Google Chrome
With the latest beta update for Android O—Developer Preview 3 (DP3), which was released last week—Google has extended Chrome's incognito mode to Gboard. When browsing the web in incognito mode on Chrome, users running Android 8.0 and the latest version of the browser can now enjoy even more privacy by having the keyboard "forget" what they're typing.
Marked by the familiar fedora plus glasses graphic against a dark background, incognito mode in Gboard is exactly what you'd expect – it prevents Google's keyboard from learning from your inputs, as well as from offering suggestions from it's accumulated word data base.
Using incognito mode on Gboard can't be enabled or disabled in settings as of yet, and is activated only when using the latest stable version (v. 59) or the Dev version of Google Chrome in incognito mode. The feature is currently available only in Android O DP3, so if you aren't among the eager enthusiasts enrolled in Google's Android Beta program, you'll have to wait until the final version is released. Knowing Google, the feature will likely be back-ported to older versions of Android further down the line.
It would be neat if incognito mode can be enabled anywhere and everywhere in Gboard, but we'll have to wait and see what Google has in store for us in the final version of Android 8.0.