Gazelle executive says resale value of the Apple iPhone is at a record high
19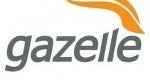 If you watch any television at all, you've probably seen the commercial for
Gazelle
. This is a company that offers to buy your used handsets. Anthony Scarsella is the company's Chief Gadget Officer and every quarter he takes a look at the trends in the industry. Working for a company like Gazelle, Scarsella is uniquely qualified to discuss what is going on in the world of gadgets.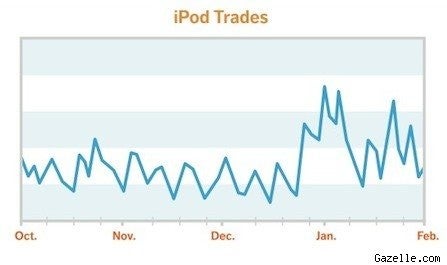 The smartphone has replaced the Apple iPod says Scarsella
According to Scarsella, the Apple iPhone's re-sale value has never been higher. You can see that from the accompany chart (below), along with the strong surge in the value of Samsung handsets. As recently as 2010, Gazelle was paying more for a broken iPhone than a perfectly good Samsung handset. But along came the
Samsung Galaxy S II
and by the time the
Samsung Galaxy S III
had launched, Samsung phones were keeping the most value of any other Android manufacturer's models, second only to Apple.
The other trend spotted by Scarsella is a
huge jump of 80%
in the number of Apple iPods being traded in. The Chief Gadget Officer noted how things have changed greatly since the launch of the original iPod in October of 2001. So much has changed that the executive feels that Apple's MP3 player has been replaced by the
use of smartphones and tablets
. According to Scarsella, this could signify the end of the Apple iPod.
source:
Gazelle
via
TUAW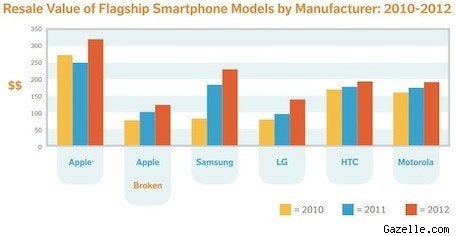 The Apple iPhone holds more of its value than phones from other manufacturers