Gamestop loaded with pre-ordered Google Nexus 7 units, awaiting the high sign from Google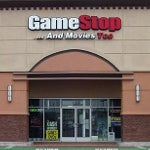 recently entered the iOS device market
and also has started
buying and selling Android tablets.
When Google introduced the Google Nexus 7, Gamestop decided to join in on the festivities
and accepted pre-orders for the ASUS built tablets
. As a result, some Gamestop stores are loaded to the brim with boxes for the tablet and not one box can be sold until a launch date is announced. An internal memo from Gamestop brass shows that not only is there no "street date" yet for the tablet, any previously given street dates are to be disregarded.
Google has apparently held up the release of the tablet pre-ordered via other third party retailers. The idea is that the Mountain View tech titan wants those who pre-ordered the Google Nexus 7 from the Google Play Store to
have the first crack at owning the tablet
. We're not sure how this will play in Peoria, but those who ordered from a third party retailer might decide never to do so again if they have to wait to get their tablet even if it is in stock. The only possible downside for Google might be some upset third party retailers who have their
stores turned into a warehouse for Google
until they get the high sign to release the tablets. Sure, these stores could tell Google that they won't accept pre-orders for the next great Google device, but that's like cutting off your own nose to spite your face.
source:
Phandroid