GameStop Mobile brings another no contract GSM option to US
29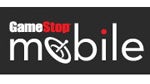 GameStop, the popular video game retailer in the US, has decided to get into the wireless service business. The retailer has announced its new service, GameStop Mobile, a contract-free, prepaid MVNO (mobile virtual network operator) using the AT&T network.
The company hopes its prepaid offerings will allow consumers more flexibility with their plan, as they tout 5 new plans, ranging from $20 up to $55. The new virtual carrier will offer $20 per month for complete pay as you go, charging 10 cents per text or minute, and $1.50 per megabyte of data. The plan is aimed to those who want a reliable phone service for emergency-only use. For $35, $45, and $55 per month you get unlimited text messages and voice minutes, and 0, 100, or 500 megabytes of data respectively. Obviously the plan capping out at 500 megabytes of data isn't for a power user, but is a great no-contract alternative available from a carrier capable of 3.5G data capability on an iPhone.
GameStop Mobile also has a data only plan available, so you can use it with an air card or iPad. The plan is $55 and includes 1 gigabyte of data.
All of the plans are no-contract, the minutes include nationwide coverage on the AT&T network, free voicemail, caller ID, and call waiting. International calling is available in increments of $5 or $10 as a pay per minute add-on, and rates are aggressive. GameStop does not charge an activation fee.
Right now, SIM cards are only available in-store at GameStop retail locations. It's likely you will be able to buy them on eBay or other resale outlets if you don't have a GameStop available in your area.
We're excited to see more competition between MVNO carriers in the US. When carriers compete, the customer usually wins. Do you think the GameStop option is good? While for many the data cap would be an issue, do you see a niche in the market where GameStop will be successful with this launch?
source:
GameStop Mobile