Galaxy S8/S8+ red tint fix is rolling out in the U.K.
6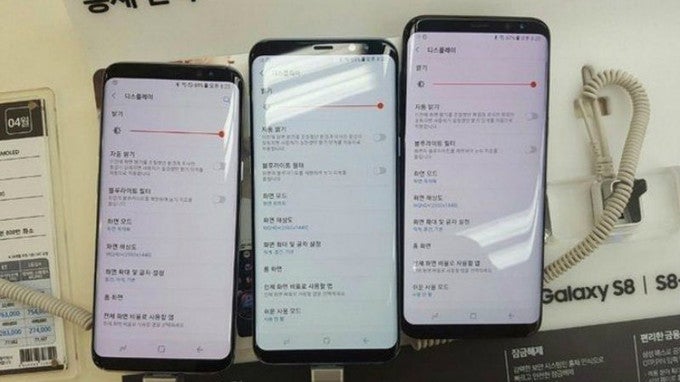 U.K. based owners of unlocked Galaxy S8/S8+ devices have reportedly begun receiving an update that fixes the dreaded "red tint" issue that's affecting some units. The OTA update has started rolling out to users of unlocked Galaxy S8 models early this morning,
Android Central
reports, and amounts to 426 MB in size.
About a week ago, U.S. based owners of the S8 and S8+ on T-Mobile also received
an update
aimed at correcting the color tint of the display, thought it weighed in at around 142 MB. The update added a new option to the Adaptive Display screen mode settings menu, allowing users to adjust the full screen color balance. Another new option that was added with the update, called Screen Edge Color Balance, allows users to adjust colors at the edges of the display panel.
The OTA update currently rolling out in the U.K. does not carry the latest security patches to the S8/S8+, meaning that the security patch level on both remains unchanged as of April,
AC
reports.
The exact reasons as to why some Galaxy S8/S8+ units suffer from the "red tint" issue remain unknown, although some experts attribute the possible reasons to a glitch in the voltage current that drives the red pixels way too high, or to crosstalk of the various subpixel colors that seeps into the reddish side of the spectrum.