Galaxy S8 and S8+ update with fix for red tint issue starts rolling out in the US
17
At the time of writing, T-Mobile users should be able to download and install the patch, and although there's currently no word on the availability of the OTA on other carriers, it's safe to assume that all major telecoms in the country should start rolling it out soon.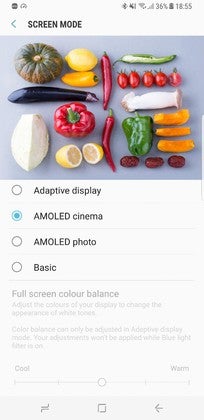 The new update weighs in at about 142MB. It adds a brand new setting option in the Adaptive Display screen mode, which allows users to adjust the full screen color balance. The new setting is meant to prevent the red tint issue from affecting the
Galaxy S8
and S8+. There's also an option called Screen
Edge
Color Balance in the Screen Mode menu which enables users to adjust colors at the edges of the display panel.
As you may know, the problem was first noticed in South Korea following the official Galaxy S8 release on April 17. Several users uploaded pictures of their devices on social media, asking others if they thought that the screens on their phones were too red. The blunder was certainly popular in the East Asian country, but there wasn't that much of an outcry in other major markets.
Do you happen to own a Samsung Galaxy S8/S8+ suffering from red discoloration? Have you been able to download the patch and fix the issue? Let us know in the comments.