Galaxy S8 shipments said to target 60 million, release date set for mid-April
15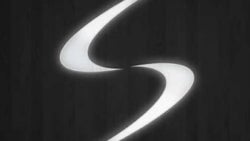 Citing industry sources, Korean news outlet The Investor reports that Samsung is targeting 60 million unit shipments for its upcoming Galaxy S8 flagship smartphone. The company has placed component orders to match this target and is working towards a mid-April release date for the product. This means the Galaxy S8 could take about a month longer to land in retail stores than its predecessor. This may or may not owe to Samsung extending its quality assurance process to prevent potential product-breaking flaws.
The sources claim that Samsung will begin mass-producing the Galaxy S8 in March. One of the reports suggests that an initial batch of 5 million units will be completed in March, while the other suggests that 5 million units will be Samsung's monthly production capacity for the months after. Either way, the sources claim the company will be showcasing the smartphone "a month or two" before its mid-April release. This means the Galaxy S8 could be announced at MWC 2017, either in late February or the first days of March, while being shown to carriers and retail partners behind the scenes.
60 million is quite an ambitious target. The past three generations of Galaxy S smartphones managed between 45 to 48 million units, with a record of 70 million units still held by the Galaxy S4 (2013). Its predecessor, the Galaxy S3, came close with 65 million units. Reportedly, Samsung set such a goal to help overcome the losses sustained after pulling the faulty Galaxy Note 7 off the market last year.
The report names iris scanner module maker Partron, camera lens firm Sekonix, and connectivity-handling Samsung Electro-Mechanics and Amotech as component delivery partners.
Check out the articles below if you would like to learn more about Samsung's upcoming flagship smartphone.
ALSO READ