Galaxy S7 may still come with a Snapdragon SoC
22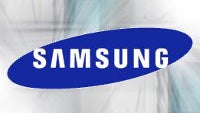 A report from Korean tech blogging site ET News says that Samsung is already working on the Galaxy S7, codename "Jungfrau". Nothing abnormal there – a 12-month refresh cycle is a pretty strenuous schedule to stick to and there's no rest for the wicked – concepts and testing of the new model should start as soon as possible.
What is interesting about the report, however, is that it claims Sammy is testing units with a Qualcomm chipset alongside others, which have an Exynos humming inside. So, if this rumor is correct, it seems that Samsung and Qualcomm may not have fully divorced yet. And, just like we've seen with the top-shelf Galaxy devices before, the S7 may have an Exynos variant and a Snapdragon variant. We can't say we are fans of this outlook – the jungle of Android handset variants is thick enough as it is.
Of course, there's also the possibility that, assuming this report is correct, Samsung is just testing various configurations before it makes the final call on what will go inside the Galaxy S7 and what will not. This is also a completely plausible speculation, seeing as there is quite some time before "the next big thing" enters production.
source:
ET News
via
G for Games
Recommended Stories