Galaxy S6 edge bill of materials shows Samsung pursues wide profit margins like Apple
69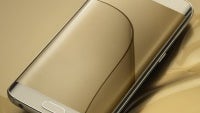 According to a substantial report by the Wall Street Journal, the Galaxy S6 & S6 edge are more than just technological achievements for Samsung. By releasing its flagships completely sealed and devoid of microSD card slots, Sam charges more for memory pushes its profit margins to unprecedented heights that approach those of Apple's.
As you may be well aware, the Galaxy S6 & S6 edge are sold in 32GB, 64GB, and 128GB capacities, each costing $100 more than the one before it. Meanwhile, it costs Samsung about $13 more per unit to manufacture a 64GB Galaxy S6 / edge, and less than $26 more to build a 128GB version.
Thus, big S reaps $87 of extra profit per 64-gigabyte unit sold, and almost twice as much per 128GB unit sold. These estimates belong to Andrew Rassweiler, senior director of research and analysis at IHS. Rassweiler noted that Apple has been pricing the iPhone like this for years now.
Each Galaxy S6 edge sold is at least $76 more profitable to Samsung.
IHS also revealed that the Galaxy S6 edge, which sells for $100 more than the regular Galaxy S6, costs $24 more per unit to make. This means each Galaxy S6 edge sold is at least $76 more profitable to Samsung. IHS puts the estimated Galaxy S6 edge bill of materials at $290.45 per unit, which makes it Samsung's most expensive flagship ever.
Although Samsung has positioned itself for wide profit margins by selling the Galaxy S6 edge at $799.99, it won't quite reach the Apple level of profiteering, which made it become the world's most valuable brand. The iPhone 6 Plus with 64 gigabytes of storage costs about $50 less to manufacture, but retails for $50 more.
source:
WSJ
Recommended Stories