Galaxy S4 costs Samsung $237 to build, more than Apple iPhone 5
69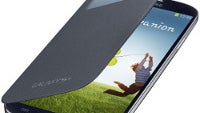 The 32GB U.S. version of the
Samsung Galaxy S4
costs $237 to build, slightly more than the Apple iPhone 5, according to market researchers from IHS. The 16GB Galaxy S4 that should cost slightly less is sold for $639 off contract.
Previous teardowns showed that a 16GB model of the
Apple iPhone 5
costs $205 to build and the latest estimate for a Windows Phone was made for the
Nokia Lumia 900
that costs $209 to make.
There is one thing that makes the build process for the Samsung Galaxy S4 and Samsung devices slightly different than others. While most phone manufacturers buy components from various suppliers, Samsung has the capacity to supply itself with many of the smartphone components.
This allows the company to deliver a wide range of hardware configurations to better suit the needs of different markets. For instance, in the United States, Samsung uses the Snapdragon 600 chip in the S4, while in Asian and other markets it uses its own, slightly more powerful octa-core Samsung Exynos 5 Octa chip. The Exynos 5 Octa also costs Samsung slightly more, $28 against $20 for the Snapdragon 600.
Interestingly, some other differences also come with the different processors. For instance, the US version of the Galaxy S4 has a Fujitsu-made image processing chip, while Exynos-based S4s route that processing load onto the processor itself.
Among the parts that Samsung supplied on its own are the flash memory, display and touchscreen components. It is also said to have supplied unlabeled parts like the camera module and wireless baseband.
source:
AllThingsD