Free Spotify premium service is music to Samsung Galaxy S10 buyers' ears
14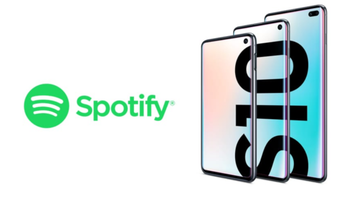 Besides pre-installing the Spotify app on these Samsung Galaxy handsets, state-side users will receive a free six-month subscription to Spotify's premium U.S. service as long as they are not a current subscriber to the music streamer. While Spotify does offer a free ad-supported tier of service, it does not come with certain features available to premium members. Those features include unlimited skips, and the ability to download music that can be played offline. Premium members can also play any track in Spotify's library, and songs are streamed in High Quality.
Spotify normally offers a free 30-day free trial to its premium tier, after which pricing is $9.99 per month. Families with up to six members can pay $14.99 monthly, and students with a verified .edu email address are charged only $4.99 a month.
Last August,
Samsung and Spotify teamed up to take on Apple Music
. Spotify became Samsung's new "go-to music service provider" as it tries to keep its lead over Apple Music world-wide. Launched in October 2008, Spotify has yet to turn a profit and has embarked on a campaign to transition subscribers from its free tier of service to a subscription plan.