Samsung's Galaxy S10 series is codenamed "Beyond"
30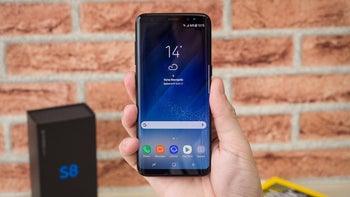 Samsung's anniversary flagship reportedly has a codename. The company's Galaxy S9 series is only a few months old and Samsung's next major release will come in the form of the
Galaxy Note 9
, which is currently set for a late summer release. Despite the looming release, however, the South Korean giant is reportedly already working on its tenth anniversary Galaxy S10 lineup, known internally as "Beyond."
The internal codename is used in reference to the whole lineup, which likely consists of both regular and plus-sized variants, and it's reported that Samsung has big plans for the smartphones. For one, the company is said to have informed suppliers of its plans to include in-display fingerprint sensors. In order to avoid any production issues, however, Samsung is expected to utilize a number of different suppliers, with each one possibly covering orders for different regions. On another security note, the number one smartphone manufacturer is also said to be debating the inclusion of a 3D-depth sensor, akin to the one seen in Apple's
iPhone X
. If it chooses to do so, this will also allow for significantly better AR Emojis, aside from the obvious security improvements. Nevertheless, Samsung is said to be reluctant due to the high cost of the sensors which could force it to raise the cost of its devices by up to $50.
Moving away from security, the Galaxy S10 is reportedly set to be visually similar to both this year's
Galaxy S9
lineup and last year's Galaxy S8 models. This would mean a refined glass and aluminum build should be present for a fifth consecutive year alongside the company's popular Infinity Display that will be complete with curved edges. But, if Samsung's
recent patent filings
are anything to go by, this could potentially feature a notch up top.
With Samsung's anniversary lineup not set to debut until February or March at the earliest, Samsung still has a lot of time to perfect its hotly anticipated
Galaxy S10 devices
. With consumers across the globe expecting a significant upgrade, however, the company could potentially launch the devices at a slightly later date in order to guarantee the best possible products.