Samsung Galaxy S10 Lite leak hints at extremely thin, uniform bezels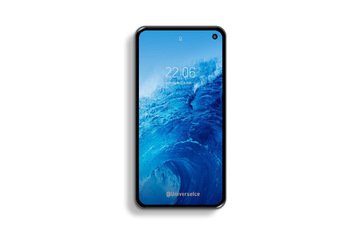 Even though the
Galaxy S10
and
Galaxy S10+
will represent Samsung's best throughout 2019, there's a good chance the Galaxy S10 Lite will actually be the best-selling model. And, while it may not feature a curved
edge
panel, a
new leak
suggests that the display won't be any less impressive.
iPhone XR
. After all, the latter device sports relatively thick bezels in comparison due to its LCD display.
Much like the premium Galaxy S10 and
Galaxy S10+
, the Galaxy S10 Lite will feature a Super AMOLED display that boasts the same Quad-HD+ resolution. However, rather than using a 19:9 aspect ratio like the main flagships, the Lite variant is set to follow in the footsteps of the
Galaxy S9
series by featuring a slightly shorter 18.5:9 ratio.
In addition to these relatively small details, other differences on the Galaxy S10 Lite include the presence of just two rear cameras –
the Galaxy S10
is expected to include three and the Galaxy S10+ four – and the 64GB of internal storage that is included rather than the 128GB featured on the larger devices. Aside from this, however, the smartphone is expected to be identical.

In the most likely scenario, the Galaxy S10 Lite will go official in February at MWC 2019 alongside the Galaxy S10 and S10+. Sales should then commence in the month of March.