This ugly Note 9 price in Europe translates to about the Note 8 launch tag in the US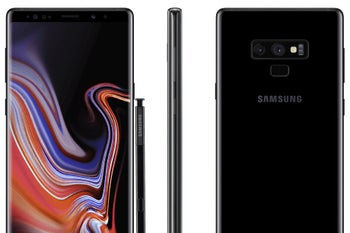 Samsung's
Galaxy Note 9
is the
most leaked
and talked about phone in recent memory, but there are still mysteries to be had. What is the battery life, how are the camera samples, will it blend, etc.? Perhaps the most pressing of those unknowns is the pricing and
gifting
in the different regions it will be sold at.
While we have a few price tags already, they are
mainly from Asia
, and there is that
999-pound sterling claim for the UK
. The US pricing is still a mystery, but continental Europe is no more. A Portuguese carrier just went on and announced the thing on its lonesome, complete with pricing, specs and the gift wrap.
The
Galaxy Note 9
price there is set at the whopping € 1,029.99, but fret not - when you remove 20% of this pricing (the import tax for most electronics in Europe), you arrive at $960 in the US. That is in line with the Note 8 tag at launch, but you will be getting much more storage, larger battery, and all the
other new features the Note 9 will bring
.
The carrier confirms a 4000mAh battery and Bluetooth-enabled S Pen as the killer new options on the Note 9, and says that pre-orders will start almost immediately after tomorrow's unveiling, with a release date to follow on August 24th.