Galaxy Note 6 'Lite' detailed: potentially cheaper model with Snapdragon 820 & 4GB RAM
27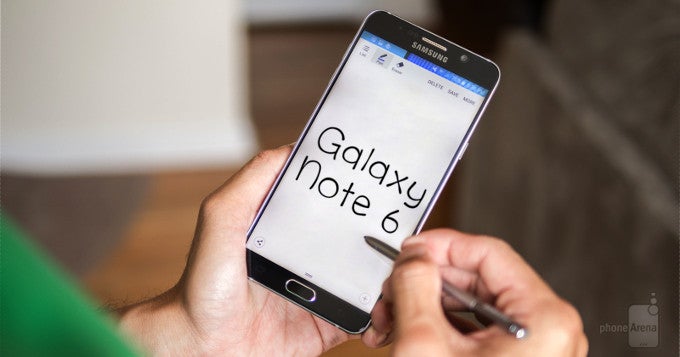 It's not uncommon for smartphone vendors to offer 'mini' or 'lite' versions of flagship handsets. These alternative configurations tend to scrimp on certain features, to varying degrees, in order to appeal to those seeking a new device on a budget. Samsung's Galaxy Note series is among the priciest in the mobile game, and to those unable or unwilling to shell out for the expensive phablet, a cheaper, lite model would certainly appeal. A few
Galaxy Note 6 rumors
have already begun floating around ahead of a probable July / August announcement, and in the latest, it's being suggested that a so-called Galaxy Note 6 Lite could well be on the cards.
According to new info, the device will be scaled down in features, though not in size. It'll still apparently boast a 5.8-inch display, but it will be a full-HD, 1080p resolution rather than the quad-HD Super AMOLED panel expected of the main event. The device may also have to slum it on the Snapdragon 820, while the standard Galaxy Note 6 (and potentially, the Note 6 edge) may be treated to the as-yet unannounced Snapdragon 823.
For Samsung to deploy the SD820 on a 'lite' model would be an interesting move. Even with the looming prospect of the SD823—with touted clock speeds of up to 3.0 GHz—the Snapdragon 820 is at the pinnacle of currently available mobile processors. A number of manufacturers have instead tended to opt for the Snapdragon 652 with these less spec-heavy models. Needless to say, if this as-yet unconfirmed handset does go for the Snapdragon 820, it'll be the strongest 'lite' smartphone on the planet.
There's been talk of the Galaxy Note 6 creeping up to 6 or even 8 gigs of RAM. Again, though, the Note 6 Lite will have to settle for 4 GB. A Snapdragon 820 and 4 GB of RAM. On a
lite
smartphone! What's perhaps more entertaining is that on Weibo, it's being described as the
"low power version"
. Still, it'll be interesting to see just how much cheaper this less-feature-rich-but-still-beastly Note 6 will cost, if it is indeed a real thing.
Would you be interested in a Galaxy Note 6 Lite? Let us know down below.