Galaxy Note 4 to be able to measure the sun's radiation?
99+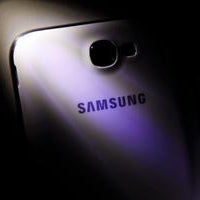 Samsung seems to be really invested into making strides with its health and fitness features. First, it included the
S Health app
that collects and analyzes health data and helps wellness enthusiasts maintain their lifestyle. Then, it included a
dedicated heart rate sensor
with the S5, which many would argue is redundant, due to third party apps being able to serve the same function, just by using the smartphone's camera. Well, nay-sayers beware, because Sammy isn't done adding sensors!
According to Samsung-dedicated website SamMobile, we are about to see an ultraviolet sensor, placed on the front of the new
Galaxy Note 4
. Reportedly, it is going to be able to measure the amount of UV radiation we are being exposed to and inform us when we are in danger of damaging our skin. Whether this will be done by notifications or by interacting with the app remains to be seen.
To be honest, we can't remember the last time we went to the beach and thought to ourselves "Man, it's hot out here. Wish we had UV sensors in hand to check if it's safe to get some tan". What's your take on this?
source:
SamMobile