Galaxy Note 3 user in Vietnam gets Android 5.0 Lollipop OTA, more to follow?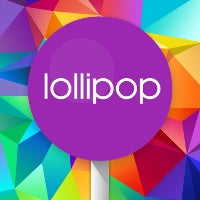 Ten days ago,
we were told to expect the update to Android 5.0 Lollipop for a bunch of Samsung high-end devices
, including the Note 3, to land sometime in early 2015. According to
Samsung-Viet,
however, a Note 3 user in Vietnam already received the 5.0 update over-the-air, raising the question of whether this was a fluke or if Samsung is about to begin the roll-out a tad earlier than we'd expect.
In all fairness, Samsung could very well start with Vietnam and still not have a significant portion of the globe covered until "early 2015". We scanned several of the bigger Vietnamese tech blogs, and it would appear that none of them have caught wind of this just yet, so we might have a misstep by Samsung or, of course, a fabrication.
Interestingly enough,
Samsung-Updates
, a site specializing in diligently archiving all Samsung updates as soon as they pop up, apparently had the 5.0 update for the SM-N900U Note 3 model, but took it down for an unknown reason, so even if you do have that same model, you can't pick the update from there just yet. Regardless, we'll keep our ear to the ground – we know many of you are anxious about getting Lollipop.