Samsung's clamshell answer to the foldable Moto RAZR 2019 leaked in patents
5
In case you are disappointed by the two current approaches to folding phones over the vertical axis that have reached the retail stage - the in-folding type of Samsung's Galaxy or the out-folding
Mate X
- there is another way, and it makes plenty of sense.
Above, you can see Sharp's working prototype of a 6.2-incher folding over the horizontal axis, retro clamshell style, and Motorola is reportedly
resurrecting the RAZR 2019
for the bendable times. Korean media has been
reporting
a few times already that Samsung is working on a 6.7" Galaxy Fold successor that will fold over the horizontal axis, too.
Over at the World Intellectual Property Organization, the folks from LetsGo Digital have unearthed some pretty detailed patents that Samsung has been granted, which depict exactly what this new Fold may end up looking like. Previous rumors pegged mass production of its display to commence in November for an eventual spring 2020 release. Check out the graphically fleshed patent pics below.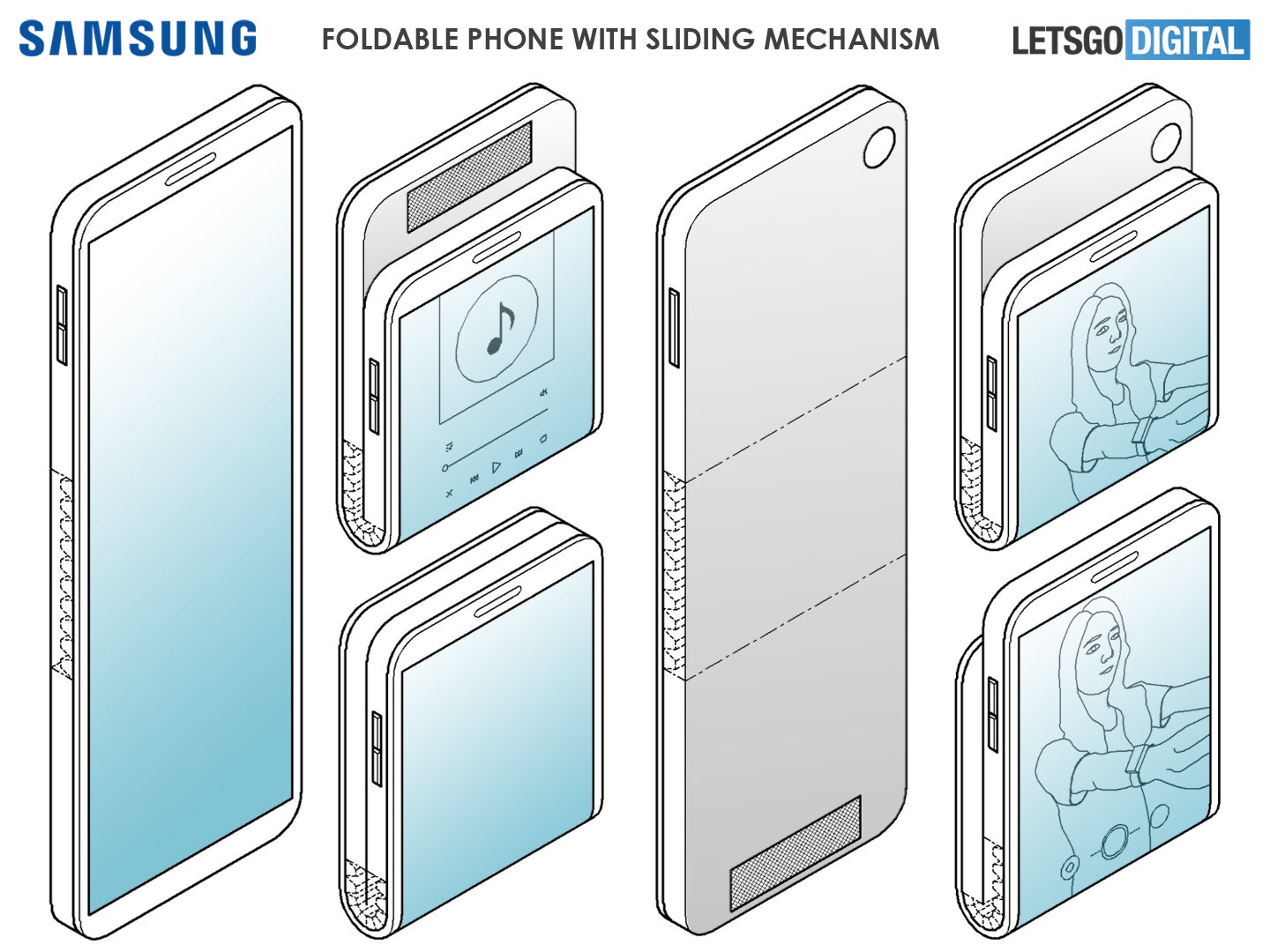 Samsung to take on the Motorola RAZR in 2020
Samsung's 6.7" foldable will bend around the horizontal axis, and will reportedly have just a small 1" screen on the outside for date/time/notification icons. That's quite a clever and eventually cheaper to produce approach than the current Fold concept. With its next foldable phone push, Samsung is reportedly gunning for portability instead of screen space, tip industry insiders, and it should.
The current Galaxy Fold effort, which will finally be released next month, is more in the tablet realm when unfurled, while its successor is supposed to be a fairly compact clamshell when tucked in your pocket, and even when open the 6.7" display is the diagonal of the Galaxy S10 5G. That's actually what we imagined a foldable handset would bring to the table.
Despite the issues that plagued the Fold preview units, Samsung is reportedly far from giving up on the category, and is planning to separate its foldable phone efforts in a different class of its smartphone portfolio altogether.

As for the eventual release date of the compact foldable, Samsung will reportedly start sourcing its respective 6.7" bendy display in November, indicating a mass production and launch timeframe for the first half of 2020.
If Samsung is prepping something along that same vein, we can only commend its efforts, as, let's face it, nobody wants to lug around a pocket Bible of a phone with a visible crease in the middle that costs two grand to begin with. As another plus side, you will be able to take selfies with the main camera kit, too, and we can't wait to see the hardware specs of this puppy, given that Motorola will actually be
using some midrange components
in its 2019 RAZR edition.