GM equips its Cadillac line of cars with wireless charging, support for PMA and Qi
4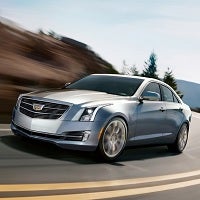 The luxury line of cars built by General Motors are getting a new feature added to them, wireless charging, thanks to a system developed by Powermat, the flag bearer of the Power Matters Alliance.
Beginning with the 2015 model year Cadillac ATS (available now), and then expanding to other models from there, people with devices that have wireless charging abilities will be able to place their smartphone in a cubby behind a center console faceplate. Cadillac's other popular vehicles, the CTS and the Escalade SUV will each have the Powermat feature added by the end of this year.
Because the system was designed by Powermat, it would be understandable for you to think it only supports PMA enabled devices, of which there are
exactly two
currently
available
in the United States that natively support that standard.
Given that the overwhelming majority of devices available around the world support the Qi standard however, the gang at Cadillac thought things through, and so the charging plates in these vehicles will support
both
standards.
That will be a relief for AT&T customers who have devices like the
Lumia 1520
or
LG G3
. which, due to AT&T's membership with PMA, means they are outliers among the Qi crowd. Everyone else that has it baked in (Google
Nexus 5
and
4
, multiple Nokia Lumia devices) is good to go too. iPhones do not natively support wireless charging, but there are cases that handle both flavors too.
Score one for Cadillac for not jumping on any single bandwagon
while the industry dukes it out
.
source:
SlashGear