Fusion Garage goes bust leaving with $40 million in loans
2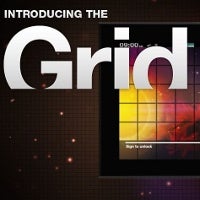 Dreamers from
Fusion Garage
(FG), headed by chief executive Chandra Rathakrishnan, have now officially gone bust. The company's website went down in December signalling the first signs of the company's demise, and now the first page of a legal document has leaked out saying that FG would be "wound-up voluntarily as it cannot by reason of its liabilities continue its business."
Fusion Garage goes bust with
$40 million in loans
to creditors. The company released the Grid10 tablet and Grid4 smartphone with their own unique Grid OS remake on the base of Android. The hardware however was sub-par and the reception was lukewarm at best, even after the company cut the price of the tablet by $200.
Fusion Garage is also the company known for its ambition to bring a $200
CrunchPad
, a tablet which is the brainchild of TechCrunch's Mike Arrington and FG. Arrington was forced to pull off the project after FG decided to go independent for the launch. TechCrunch's founder then sued the company, which nonetheless released the slate under the JooJoo moniker. And now the whole dream comes to an end.
How do you feel about Fusion Garage's short foray into the mobile market?