Fujitsu technology gives any smartphone 3D powers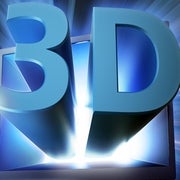 3D-enabled smartphones – there isn't a whole lot of them around, is there? That is because the 3D gimmick didn't really catch on, even though companies like LG and HTC tried to push its adoption with smartphones of their own. Yet apparently, Fujitsu still believes that there is enough demand for 3D features on a smartphone. However, instead of coming up with a new, fancy, 3D smartphone, the company has taken a different approach.
any smartphone to capture 3D content
. Composed out of four flat mirrors, the accessory directs light towards the single image sensor, after which comes the tricky part: specially made software by Fujitsu uploads the captured image or footage to a remote server where distortion caused by the said mirrors is being corrected. And voila! You have just created 3D content with your non-3D smartphone.
The attachment itself measures 57 x 14 x 14 millimeters and is supposedly pretty cheap to manufacture. According to Fujitsu, the technology costs 90% less when compared to alternatives currently on the market. Want to learn more about the gizmo? Then check out the image to the right where its way of operation is described in detail. For even more information about the new technology, stay tuned to news from the International Symposium on Consumer Electronics, which will be held on June 4 in Harrisburg, Pennsylvania.