Fujitsu smartphone blows past the 25,000 Antutu benchmark
14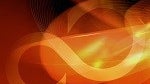 Fujitsu does not make a lot of news outside of Japan, primarily because very few, if any of its ultra-high-end smartphones are sold outside of Japan.
That may change, slowly in the future, but for now, a Fujitsu model number FJDEV001 made an appearance in the Antutu benchmarks showing a pretty impressive score by any current standard.
The benchmark score of 25,458 may not set a world record, but it is certainly near the top. A couple versions of the Samsung Galaxy S4 seem to be on top. That said,
Antutu scores we shared about the S4 had
it just a bit below this mystery Fujitsu's ranking. Either way you look at it, this device screams.
What is FJ
DEV001
, well one could certainly glean from the model number that it is a development device of some sort, so we do not know what stage of design it may be at. What we do know is that it is running Android 4.2.2 and has a Snapdragon CPU zipping along at 1.7GHz. The conjecture coming from a Japanese blog is that it is a device that will ultimately land on NTT DoCoMo, Japan's largest carrier. The main camera will be a 12MP shooter.
Most Japanese high-end equipment has a lot of allure because so much of it never makes an appearance outside the land of the rising sun. However, based on a mid-range product announcement in February, we are hoping that
Fujitsu remembers what it said in terms of "advancing the promotion of Japanese technology

worldwide.

"
sources: Ameblo.jp (
1
,
2
) via
The Droid Guy