Froyo most common among Androids, segmentation still an issue
4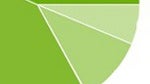 The beginning of the month brings the regular Android statistics released by Google and the current data shows that Android 2.2 Froyo is now the most used version of the platform. In addition, an overwhelming
83 per cent
of Android users have version 2.1 or higher on their devices, which means they can run most of the apps in the Marketplace.
Segmentation
however is still an issue as 17 per cent of the people sticking with the green robot are using versions 1.6, 1.5 or earlier. But this is hardly going to stay the same in the coming months as Gingerbread aka Android 2.3 is coming. The new version might be just around the corner – Android's very own Andy Rubin is expected to bring the good news on December 6th at the Dive into Mobile conference.
Gingerbread is expected to bring wireless payments through the phone with an NFC chip on board and some polish to the interface. The NFC treatment however requires the hardware to work and no current models have it. This means that only new models like the upcoming Samsung Nexus S will make use of the full functionality boost of Android 2.3. But that is the way technology goes – in leaps rather than in steps.
source:
Android Developers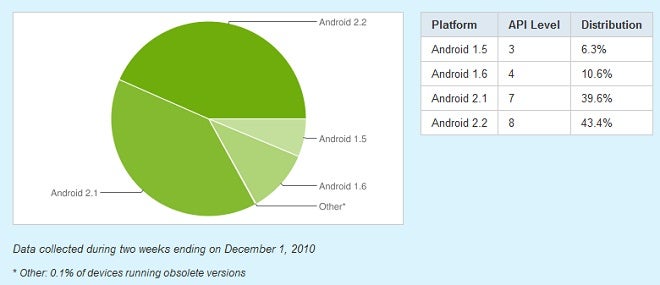 Distribution of different versions of Android