FreedomPop's Global SIM plan provides free data to those roaming overseas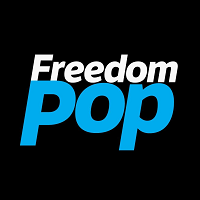 We've been covering FreedomPop from the beginning
, when it was known for selling a case that that could be worn by an
Apple iPhone 4
/
4s
, providing users with 1GB of free WiMAX data. The years have gone by, and the business plan is still basically the same: provide users with a slice of free data and sell them additional data, services and equipment if needed.
FreedomPop is taking its talents and is going global (apologies to LeBron) with a new "Global SIM" plan that will give its subscribers the opportunity to use free data while traveling overseas. The company expanded to Europe last May
by opening a "SIM only" business in the U.K.
, and today's announcement builds on that by offering free data to those roaming in the U.S., the U.K. and a laundry list of 23 other European countries. 13 additional countries will be added to the Global SIM plan soon.

The SIM card used for the plan will cost $10 (not including shipping) and buys you 200MB of free 3G/4G data every month. In the likely event that you will need more of the sweet stuff to get by, FreedomPop will be happy to sell you 500MB of additional data for $10. Or, you can take advantage of a volume discount and buy 4GB for $50. And since this is FreedomPop, you can always pick up some additional free data by responding to surveys and performing other similar tasks.

Additionally, FreedomPop is offering a free one-month trial of its Global 1GB plan which normally costs $13.99. And you can also receive a one-month trial of its rollover data service, which normally is priced at $3.99 per month. With this feature, you can store up to 500MB of unused data monthly, banking as much as 20GB for future use.

One caveat. If you plan on using FreedomPop's mobile apps for voice or text services, you will have to buy a "virtual phone number" in one of the countries that is currently supporting the service.


source: FreedomPop via Engadget