Two major U.S. airlines could soon announce free Wi-Fi for all passengers
7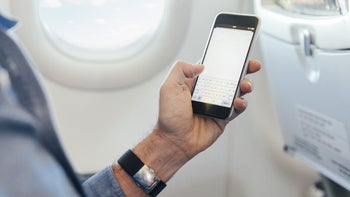 Remember the old days when airlines used to serve hot meals on flights? These days, the most important thing that an airline can offer is a good Wi-Fi connection. Free Wi-Fi would be even better. And a couple of months ago, Delta Airlines started testing free service on 55 domestic flights for two weeks. The test was run to see what the usage patterns would be and whether the increased use of free Wi-Fi by passengers would have much of an impact on data speeds. And now comes word that American Airlines will be making the skies more friendly with free Wi-Fi of its own.
Earlier this month, air travel blog
One Mile At A Time reported
(via
ZDNet
) it had heard from "several reputable sources" that American will also be offering free Wi-Fi to its passengers. But the kicker is that the Texas-based company won't introduce this until Delta does so first. Then, it plans on copying its rival. Eventually, both airlines could advertise free Wi-Fi and differentiate themselves from the competition. It also could allow them to price tickets higher than competitors who don't offer such a service and get away with it.
In addition, American and Delta might not mind having passengers distract themselves by using their phones during a flight. It would keep kids entertained, probably lessen the demands on stewardesses, and lower the number of unruly passengers. It might also allow the companies to reduce the dimensions of passengers' seats since they would no longer need a screen on the seatbacks in front of them. Smaller seats mean more seats which means more people on board a flight which adds up to more revenue for both firms. And that should help company executives pacify both their board of directors and stockholders complaining about the costly expenditures required for such a project.
But at the end of the day, free Wi-Fi on American and Delta will make travelers happy, the in-flight crew happy, company executives happy and investors happy. And with all of this happiness going around, it won't be long until other airlines add free Wi-Fi as well. But for now, it appears that the ball is in Delta's court.

Recommended Stories