Strong September for Foxconn could be a positive sign for Apple's fiscal Q4 report
10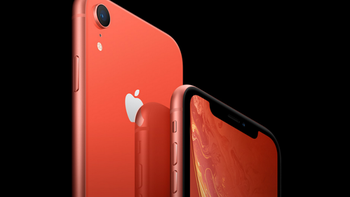 The contract manufacturer that assembles many of Apple's mobile devices, Foxconn, had a very strong September according to the company. For the month, revenues rose 30% to $584.93 billion Taiwan Dollars ($18.8 billion USD). This was the fifth consecutive month where top line growth was in double digits. And while the U.S.-China trade war swirls around Foxconn, thus far the Apple iPhone has managed to avoid being a casualty of war. Of course it helps that the U.S. president, who started the trade war, uses the iPhone as his daily driver.
Last month,
Apple shifted the production split of the iPhone XR
, taking away some production from Pegatron and turning it over to Foxconn. The former had issues churning out enough units of the phone to satisfy Apple. The
iPhone XR
is widely expected by analysts to be the top selling iPhone model once the handset goes on sale October 26th. Besides handling assembly chores for Apple, the company runs assembly lines for other handset manufacturers including Xiaomi and Sony.
September was the last month of the third quarter, and the strong results helped Foxconn report record third-quarter and nine month revenue numbers. Some analysts are looking at Foxconn's results and are now expecting Apple to report a strong fiscal fourth quarter earnings report (which covers the same three month period from July through September). Apple will release these results on November 1st.