Apple forced to make iPhone XR supply adjustments as manufacturers struggle to ramp up production
12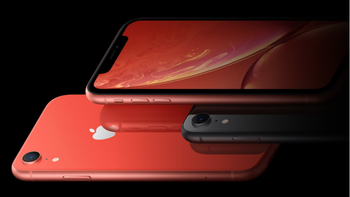 Deliveries of the
iPhone XR
are still a few weeks away, but manufacturers are already churning out the new handset in preparation for the customer onslaught that will start with preorders on October 19.
Apple is relying on two companies for the vast majority of
iPhone XR
production: Foxconn and Pegatron. Combined, they're expected to make around 90% of iPhone XR orders. The XR will likely be competing with the
iPhone XS Max
for best-selling phone of Apple's 2018 lineup.
According to sources in China, the initial split between the companies gave Foxconn around 60% of the orders and Pegatron the other 30% of their combined share. As pressure increases on the manufacturers to deliver millions of new iPhones, it seems that Pegatron's output isn't as high as Apple was hoping. The manufacturer is said to be suffering from reduced yields of completed handsets. This forced Apple to adjust the order ratio between the two companies even more in favor of Foxconn, which will get to make significantly more iPhone XRs than originally planned.
There are two main causes for Pegatron's under-performance, the report says. One is delayed shipments of parts produced elsewhere. Apple is relying on dozens of different companies for iPhone components and, obviously, Foxconn and Pegatron can't assemble a device if even a single part is missing.
The other, a more surprising one, is worker shortages in the Chinese manufacturing facilities. Worker shortage in China might sound like an oxymoron, but manufacturing plants in China often make the news for their extreme working conditions, which likely deters at least some of the potential employees. It appears that Pegatron is not offering enough compensation to fill the open positions.
The iPhone XR is Apple's cheapest 2018 model, starting at $749 for the 64GB version. Deliveries are expected to start October 26.