Foxconn's initial shipment of the Apple iPhone X contained only 46,500 units
40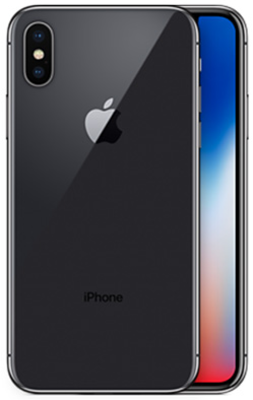 Foxconn has started shipping the Apple iPhone X, albeit in small quantities
There is both good and bad news for those consumers who have decided to wait for the
Apple iPhone X
to launch before deciding which handset they will buy next. Foxconn has made its first shipment of the phone, but only 46,500 units were delivered to the Netherlands and United Arab Emirates from Zhengzhou and Shanghai. The number of phones in this "first-batch" is a far cry from the number of handsets included in the initial shipment during previous years. The iPhone X is expected to be very hard to find once the device is released on November 3rd.
According to a report published today, 400,000 iPhone X models are rolling off Foxconn's assembly line each week, up from the previous figure of 100,000. Even at the higher amount, demand for the tenth anniversary model is expected to overtake supply. According to several analysts, problems producing the TrueDepth camera is the current cause of the production shortfall
as manufacturing yields have reportedly fallen under 10%
. KGI Securities well-connected Apple analyst Ming-Chi Kuo previously called for 30 million to 35 million units of the iPhone X to be produced in 2017.
The Apple iPhone X is the first iPhone to be equipped with an OLED display. It is powered by the A11 Bionic chipset and uses facial recognition to unlock the device and to verify the user's identity. The phone will be available for pre-order on October 27th with the 64GB model priced at $999, and the 256GB version priced at $1149.
source:
DigiTimes